Reeves Heating & Cooling is your premier HVAC company proudly serving residential, light commercial, and commercial clients throughout Jasper County and surrounding areas. Our goal is to be your go-to source for all of your heating and cooling needs with quality workmanship and exceptional customer service.
Find Out What Makes Reeves Heating & Cooling Different
With our team of highly skilled technicians, we pride ourselves in delivering state-of-the-art installations, repairs, and maintenance services that go beyond industry standards. We are committed to providing you with cost-effective solutions and as a Carrier Factory Authorized Dealer, you know you're getting the best when you choose us for your HVAC installation needs!
We're Here for Your Heating and Cooling Needs
My Name is Jack Reeves, owner of Reeves Heating & Cooling. I've been working in this industry for over 36 years and have dedicated my life to helping my customers and community with their HVAC needs. Although we service all makes and models of equipment, we've sold Carrier for over 30 years, and some would even say I bleed blue! In 2021, I was named Carrier Dealer of the Year and in 2023, I received the Carrier Presidents Award, which is one of the highest honors. None of these things could have been accomplished without the help and professionalism of my team. I would like to thank my wife, Kristen, for supporting me every step of the way, and helping me run the day-to-day operations, while my highly skilled crew serves the community.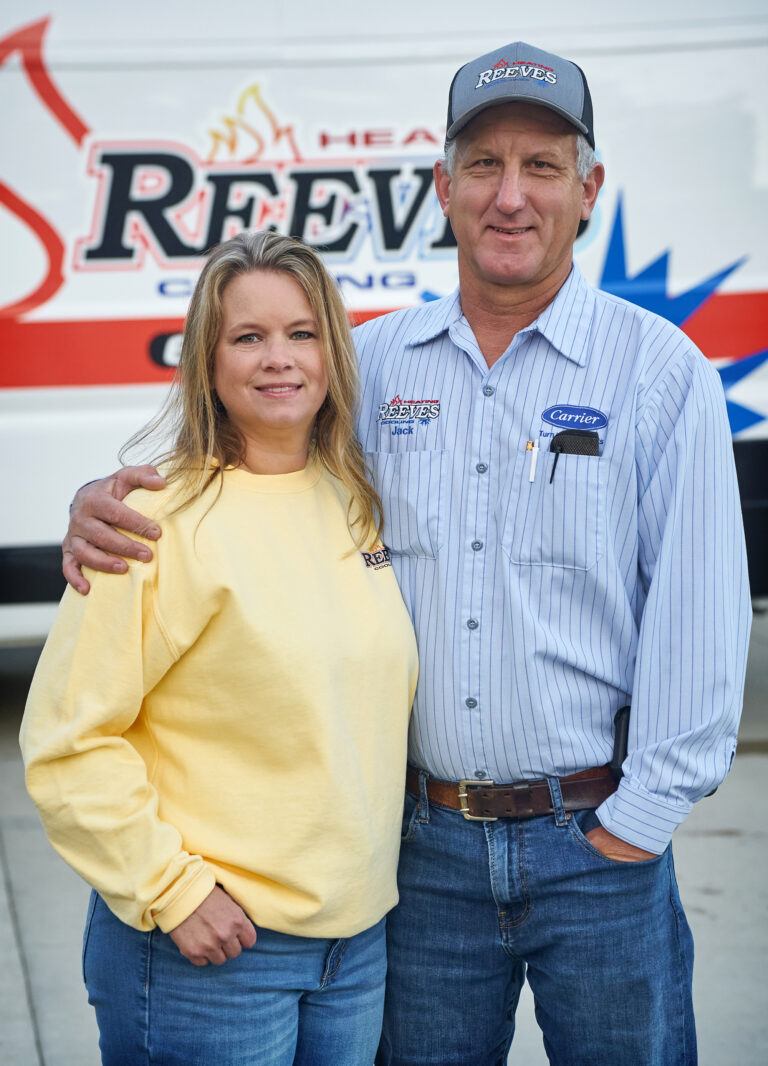 The Reeves Heating & Cooling Team!
Carl Cable, Evan Husak, Tanner Spurlin, Mitch Stogdill, Jaden Reeves, Sonny Swank, Kristen Reeves, Jack Reeves and Tim Clark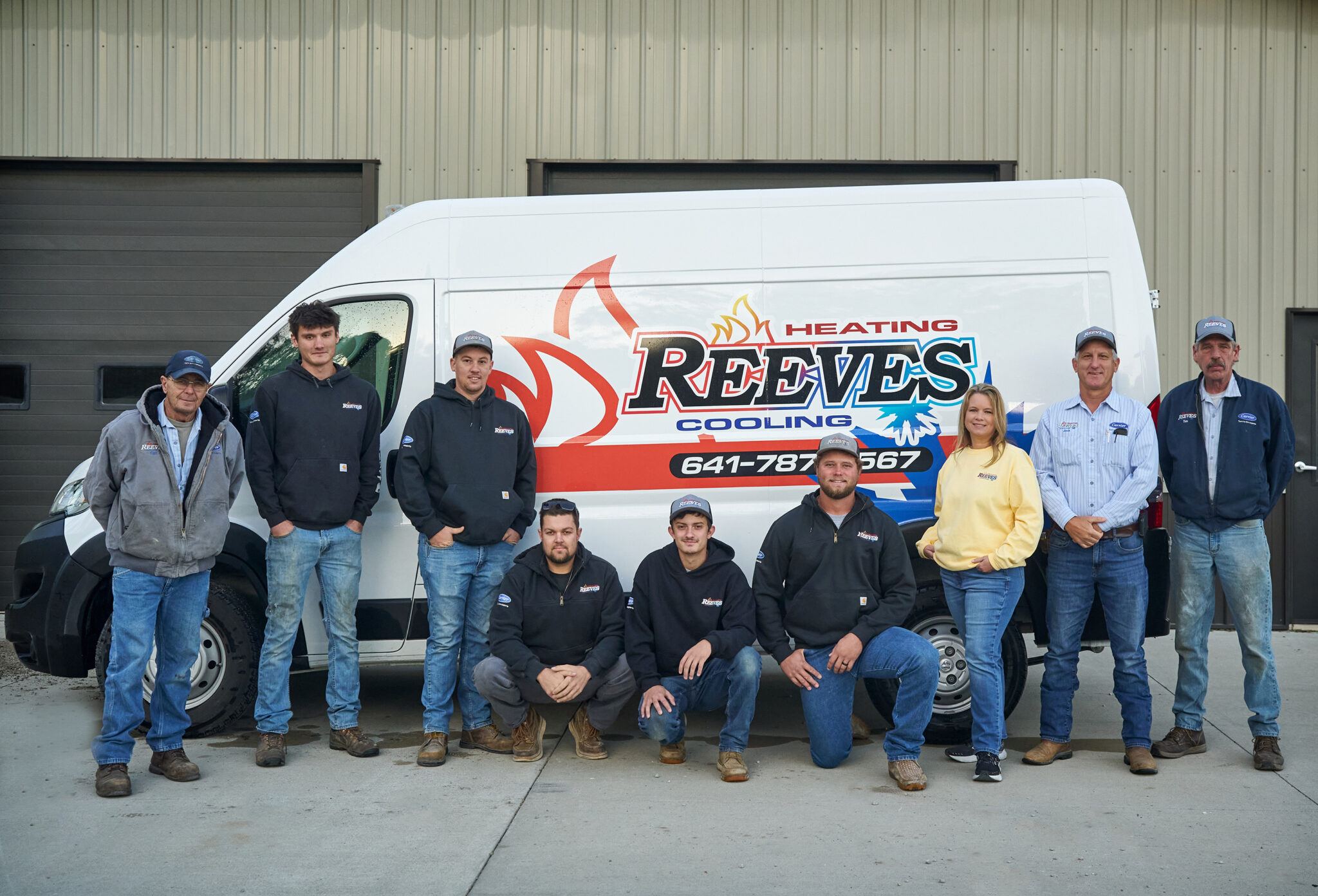 Comfort you can rely on
Service you can trust.